We love building domes.

Hello. My name is Robbie Lusher and I LOVE Domes.
I built my first geodesic dome (5 metre diameter) in 1973 and have been building domes in one form or another for the 43 years since then. My passion for these beautiful structures has never waned and now they just keep getting bigger and better.
Our vision is to create portable domes with surround sound and full dome 540 degree 3D cinema. Technologies are rapidly developing to create 'immersive virtual reality' in the dome environment. Stay tuned! The Dome Company Exhibition Hire Pop Up Event Hire Solutions. Your next step is to get in touch.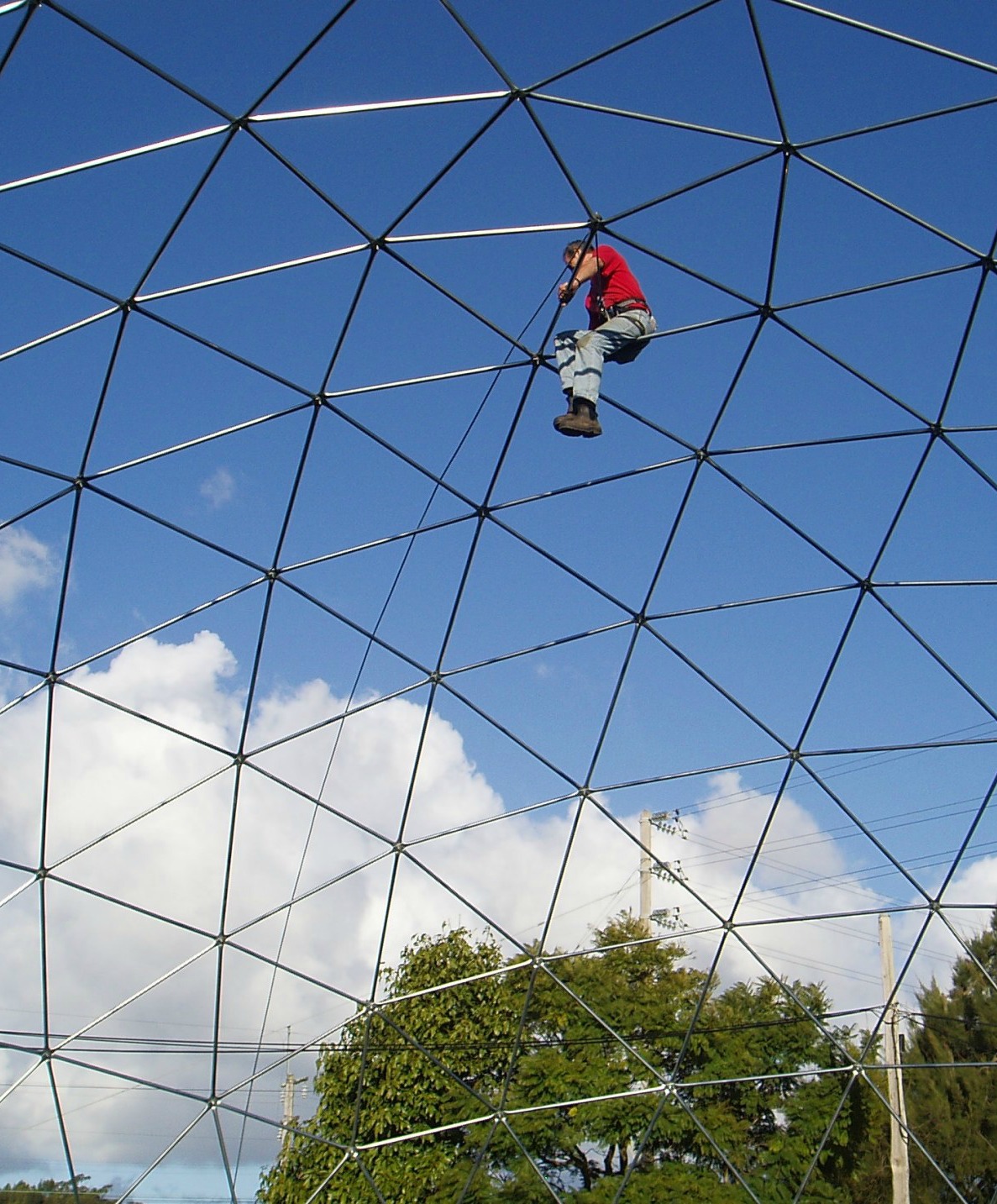 Why The Dome Company?

Market leader: 45 years dome building experience.
Made in Australia: By a family businesses
Australian Engineering Certification: Imported Domes do not comply, ours do!
Nationwide: Perth to Brisbane. All states, all conditions
Competitive: More volume per floor area than any other structure
Fast lead in for sales: No shipping delays, duties and exchange rates
Personal service: Available at short notice for changes
Variety of products: Over 50 different dome designs made
Passion: We love building domes!
Need More Reasons?
· Our Domes look good
· Audiences love us
· We've got runs on the board, you've seen our clients
· We are affordable
· We are flexible
· Quick to erect and dismantle
· Come in many sizes
· Suit most site substrates
· Provide audio and visual
· We are the chameleon for your branding
Some Common Questions About Domes
· Bump in and out times
· Cost to hire a dome
· Cost to buy a dome
· Insurances, Councils and the legal stuff
· What you can and can't do with your dome
· After sales support
· Project management
We understand each and every client is different. It's our aim at The Dome Company to facilitate and provide you with the ultimate outcome.
We can help you with any project
THROUGH CREATIVE IDEAS, INNOVATION & SHEER DETERMINATION